The Bowery The street's Famous Anthem.
Sammy's Bowery Follies interviewed by Bill Knowlton in 1959
Photographed by famous photographers like Weegee, Alfred Eisenstaedt, Lissette Model and Erika Stone, the legendary Sammy's Bowery Follies was — from its hey day in the 1940s and 50s until it closed in 1970 — a unique place where the highlife meets the low life.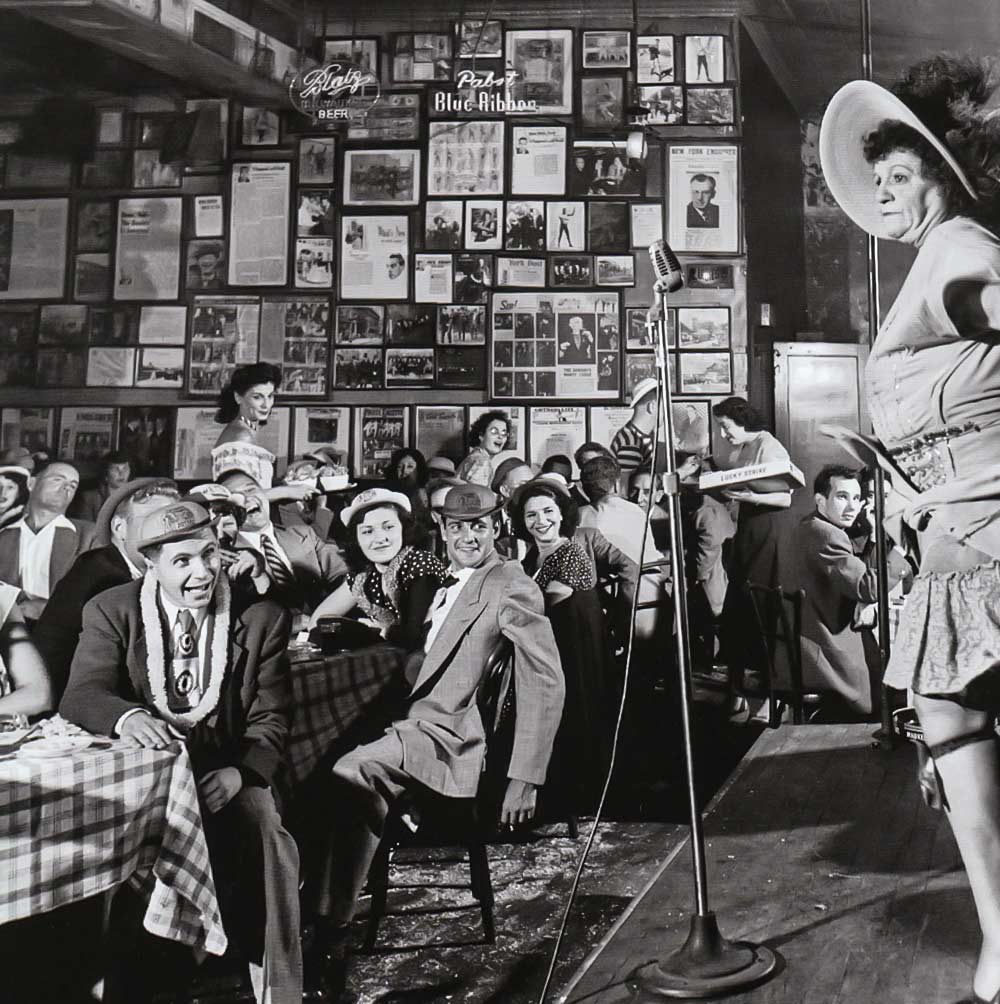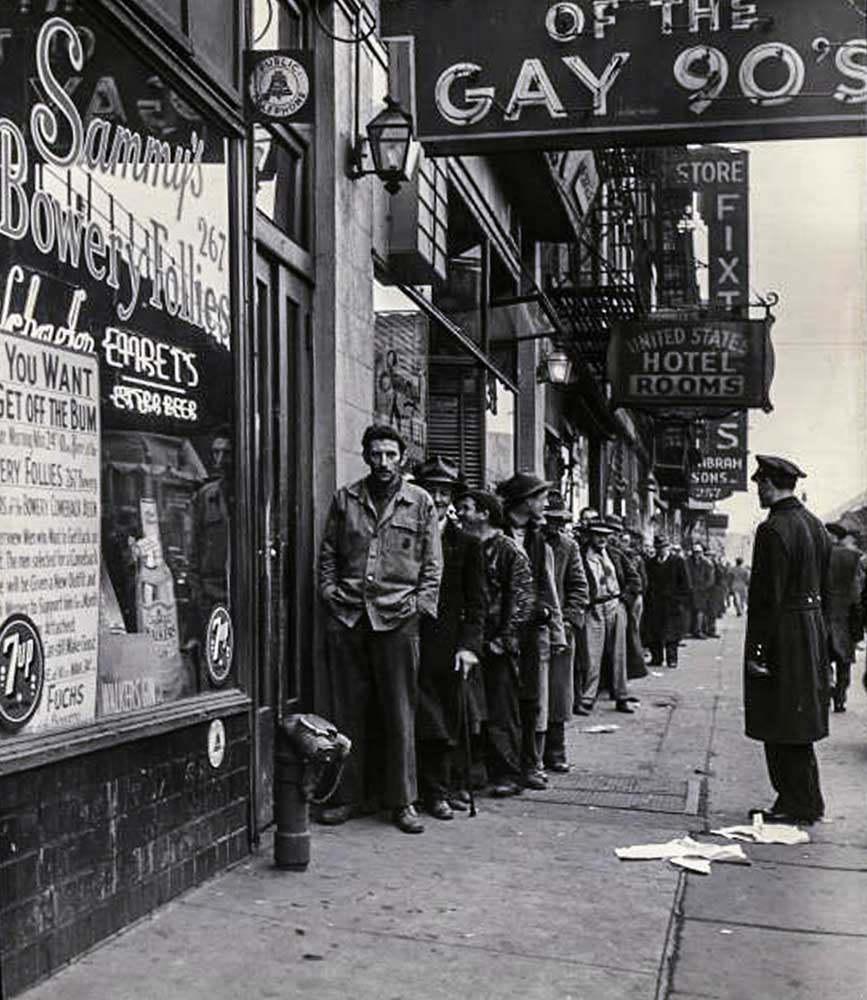 Featuring out of work performers from the dying institution of vaudeville and serving drinks affordable for the Bowery's down-and-out, this gay 1890s-themed club became a hotspot for tourists and even the glitterati.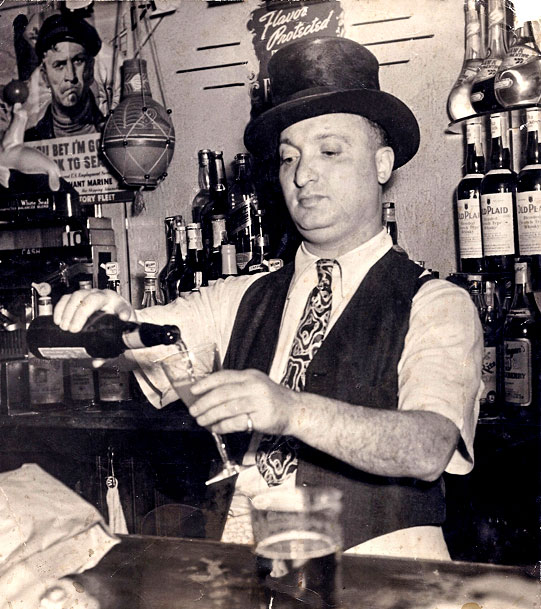 Al Jolson Remembers His First Singing Job Was on the Bowery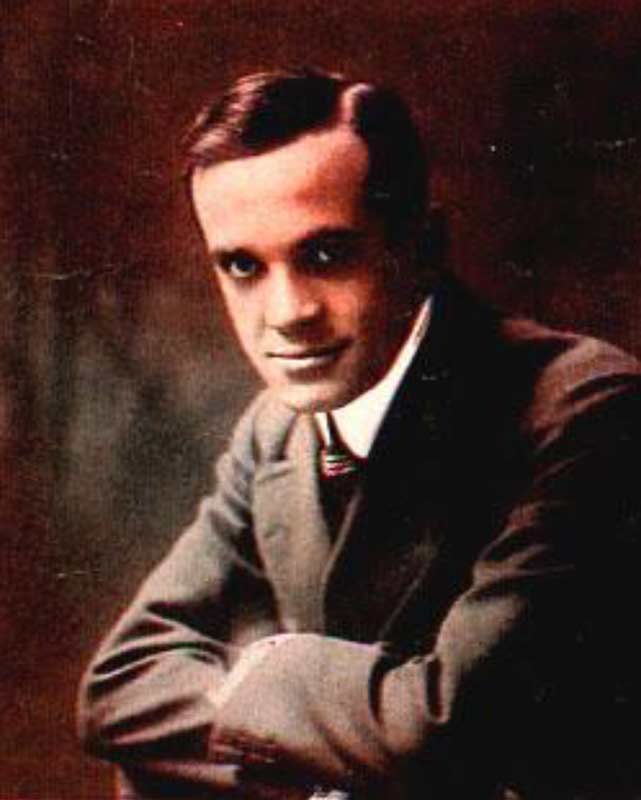 Legendary stage, screen, radio, and recording star Al Jolson (1886-1950) appeared in a vaudeville act as "Master Joelson & Fred Moore" on the Bowery during his first 2 years performing: In 1901 at London Theatre (235 Bowery).
In 1902-3 at Miner's Bowery Theater (165-167 Bowery), birthplace of the vaudeville hook, which was used to eject unpopular acts. The "joint named McGurk's" that Jolson recalls as the possible site of his first singing job, was a dive bar at 295 Bowery that became notorious in the 1890s after several down-and-out young women ended their lives there after taking carbolic acid. Rather than keep a low profile, the joint profitably catered to thrill-seeking slummers as McGurk's "Suicide Hall". Eventually closed down by reformers, McGurk's was referenced in countless books and movies, including Mae West's homage to the Bowery, She Done Him Wrong (1933).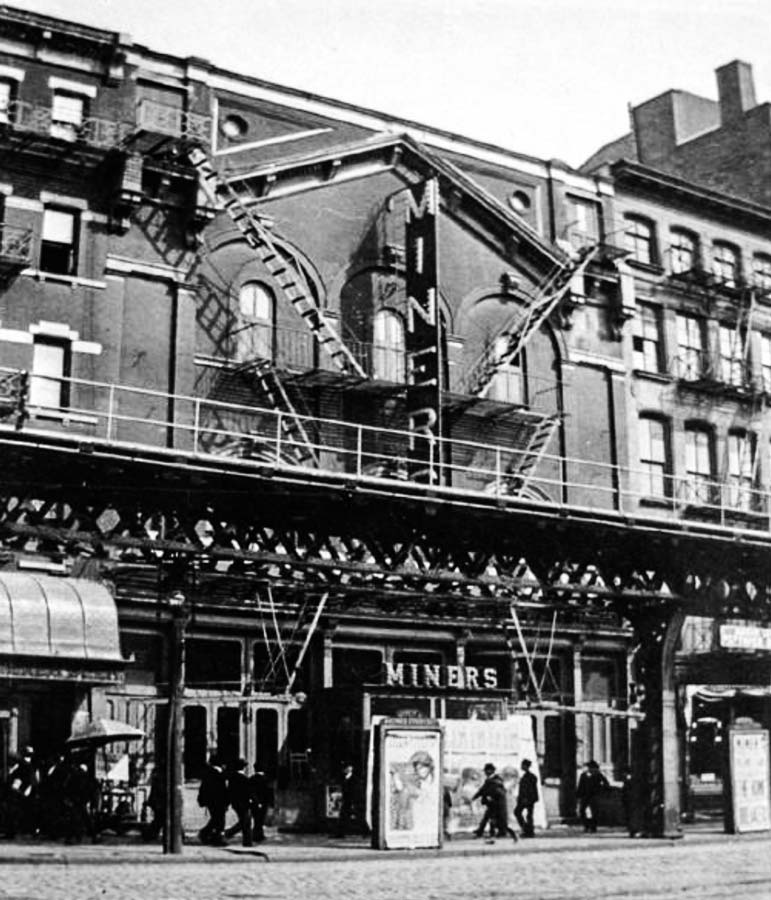 Sadly, despite tremendous efforts to save 295 Bowery through landmarking, it was torn down and replaced by the atrocious Avalon Bowery Place building. For a full account of McGurk's see "Down in the Bowery Dives: The History of McGurk's Suicide Hall,"a fine recent piece from the Bowery Boogie (12-5-12): http://www.boweryboogie.com/2012/12/down-in-the-bowery-dives-the-history-of-mcgurks-suicide-hall/ Bibliography: Michael Freeland, Jolson – The Story of Al Jolson. Published 1972; reprinted 2007 by Vallentine Mitchell Publishers. Alvin F. Harlow, Old Bowery Days. New York: D. Appleton & Co., 1931, pages 400-401, 497-498. Luc Sante, Low Life: Lures and Snares of Old New York. New York: Farrar, Strauss, & Giroux, 1991. Miner's Bowery Theatre, 165-167 Bowery, circa 1900
Sunshine Hotel
This is an audio portrait of one of the final vestiges of the Bowery, New York's notorious skid row. In the first half of the century, the mile-long Bowery's bars, missions and cheap hotels (or flophouses) were home to an estimated 35,000 down-and-out men each night. Today, only a handful of flophouses, virtually unchanged for half a century, are all that remain of this once teeming world. For several months in 1998, David Isay and Stacy Abramson had unprecedented 24-hour access to the Sunshine Hotel, one of the last of the no-frills establishments. "It was like stepping into King Tut's Tomb," Isay says. "The Sunshine is this fascinating, self-contained society full of unbelievable characters. While it's a profoundly sad place, it is, at the same time, home to men with powerful and poetic stories." The Sunshine Hotel was awarded the Prix Italia, Europe's oldest and most prestigious broadcasting award, in 1999. This radio documentary and interviews that Isay and Abramson conducted at other Bowery hotels inspired the book called Flophouse: Life on the Bowery, which features powerful photographs by Harvey Wang.
Both the book and a cd of the radio portrait are available through Amazon.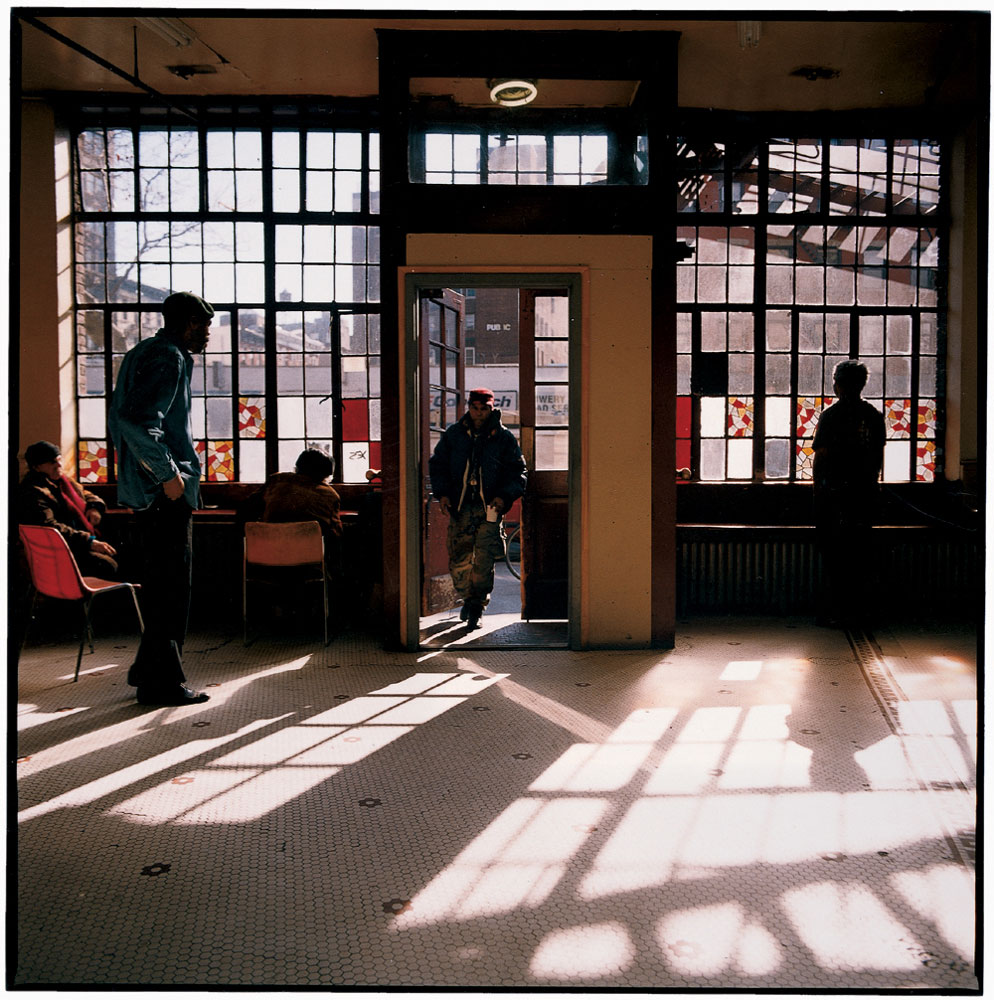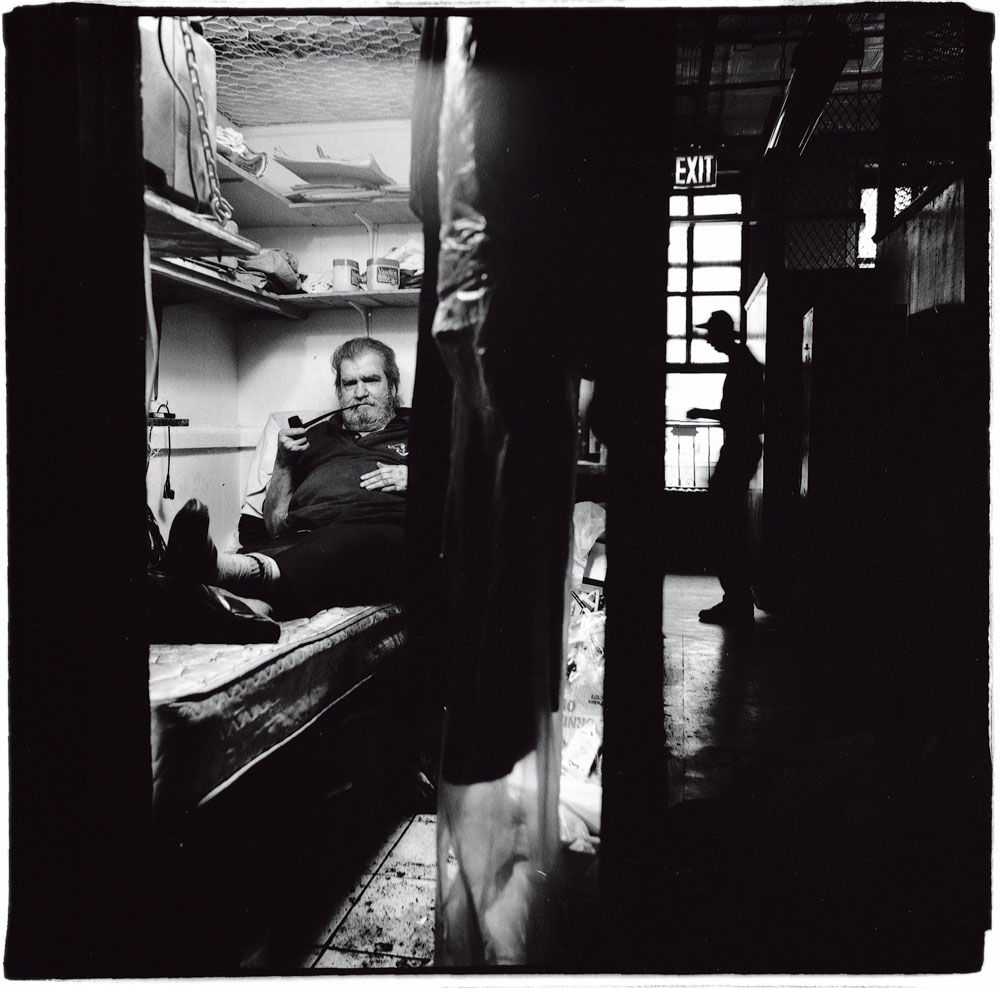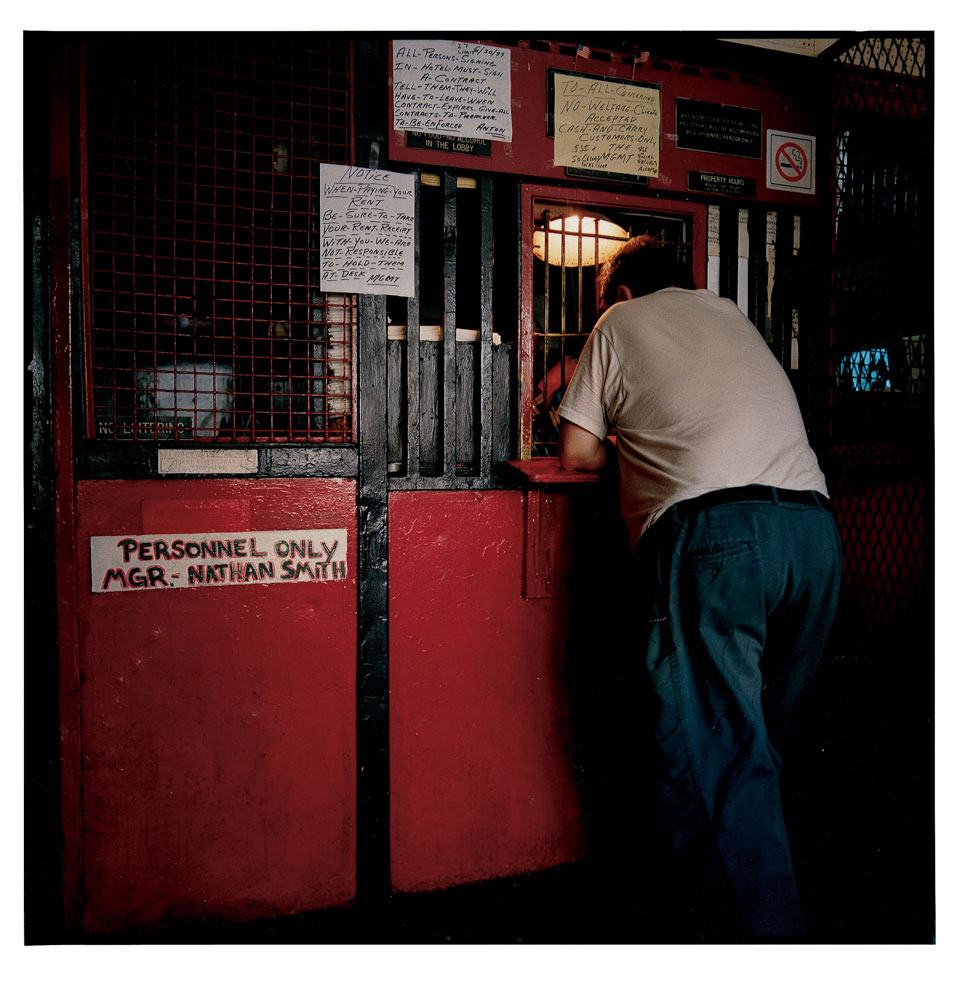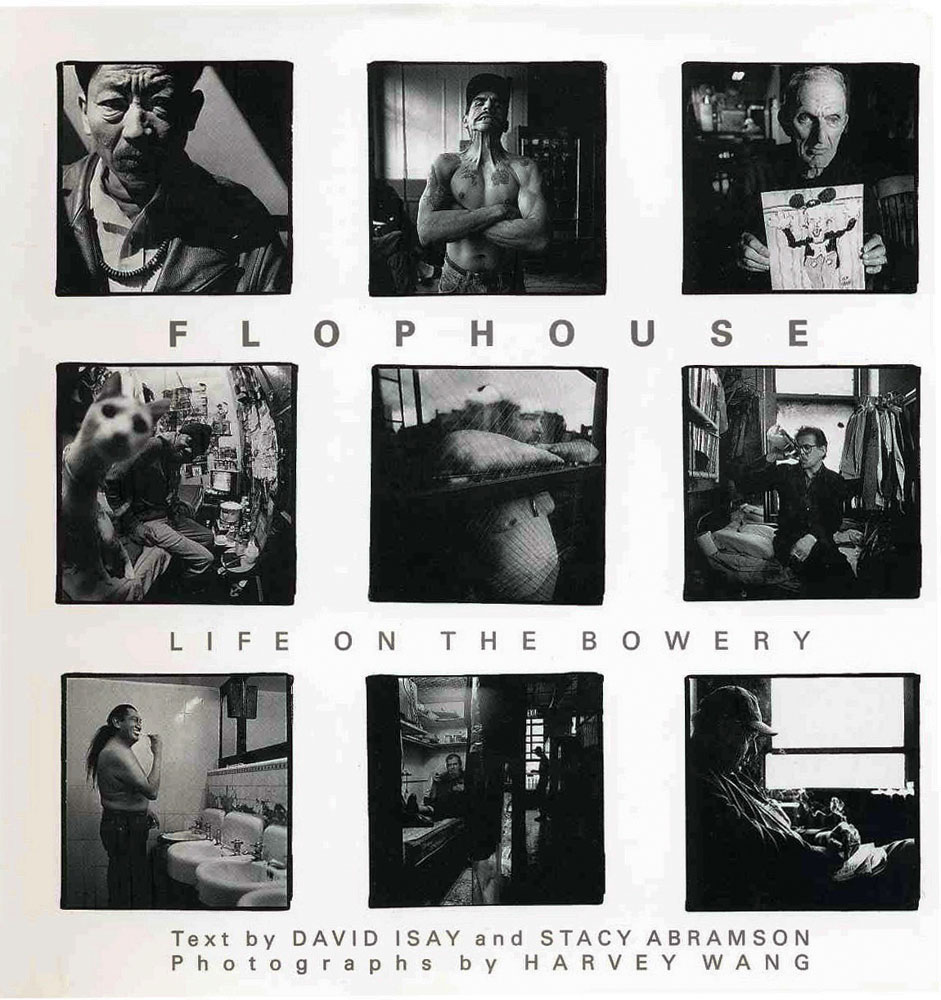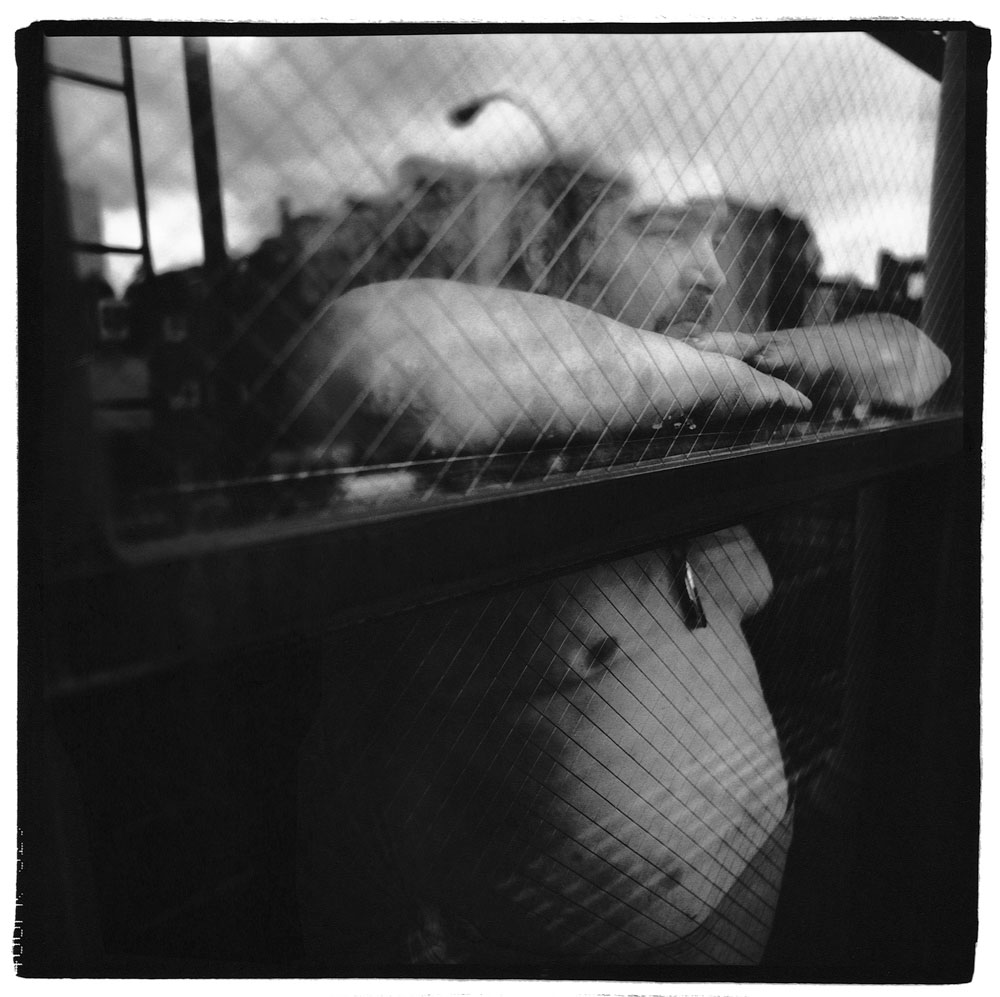 "Bowery Buck" 1899 by Tom Turpin
Tom Turpin (1871-1922) was known as the "Father of St. Louis Ragtime." In 1897, his popular "Harlem Rag" made Turpin the first African American to have rag composition published.